Magnesium Oil Recovery Spray
£

12.20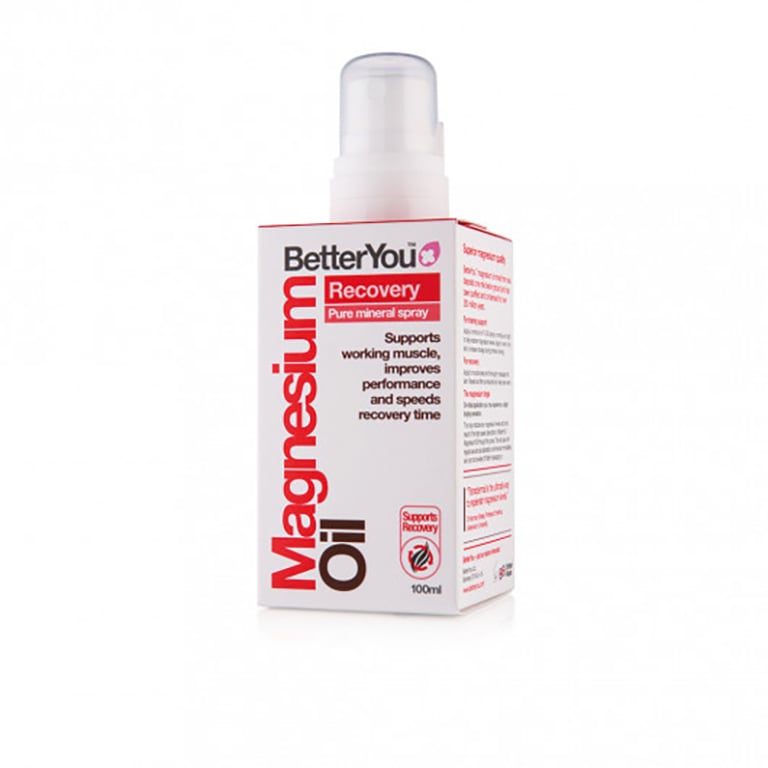 BetterYou Magnesium Oil Recovery Spray combines essential magnesium with Camphor, Black Pepper and Lemon Oils to support natural recovery from tiredness and fatigue, relieve muscle tension and aid skeletal strength.
A lack of improved strength from one workout to the next also suggests poor recovery. A body with the right amount of magnesium will be more supple, will resist fatigue for longer and will better repair itself – Learn more about Magnesium's role in sport and our work with the Informed Sport programme.
Camphor, black pepper and lemon oils have been added to help stimulate blood circulation to the area and encourage muscle detoxing.
How transdermal magnesium supplements work:
Formulated for topical use and applied directly onto the skin BetterYou MagnesiumOil Recovery spray is absorbed in to the highly porous epidermis and through to the blood vessels and muscles beneath. Completely bypassing the digestive system where many nutrients are not absorbed. Transdermal magnesium offers a simple and scientifically proven method of magnesium supplementation.
Superior magnesium quality
Containing 100% natural ingredients, delivering the purest form of Zechstein Inside® magnesium chloride. Mined in Northern Holland from a seam one mile below ground, our magnesium chloride has been naturally condensed and purified for over 250 million years. Free-from man-made pollutants and heavy metals, Zechstein Inside® magnesium chloride guarantees a naturally pure source of magnesium. Click here to find out more about the purity of BetterYou™ magnesium.
Share