Renew Life Ultimate Flora Critical Care
£

41.99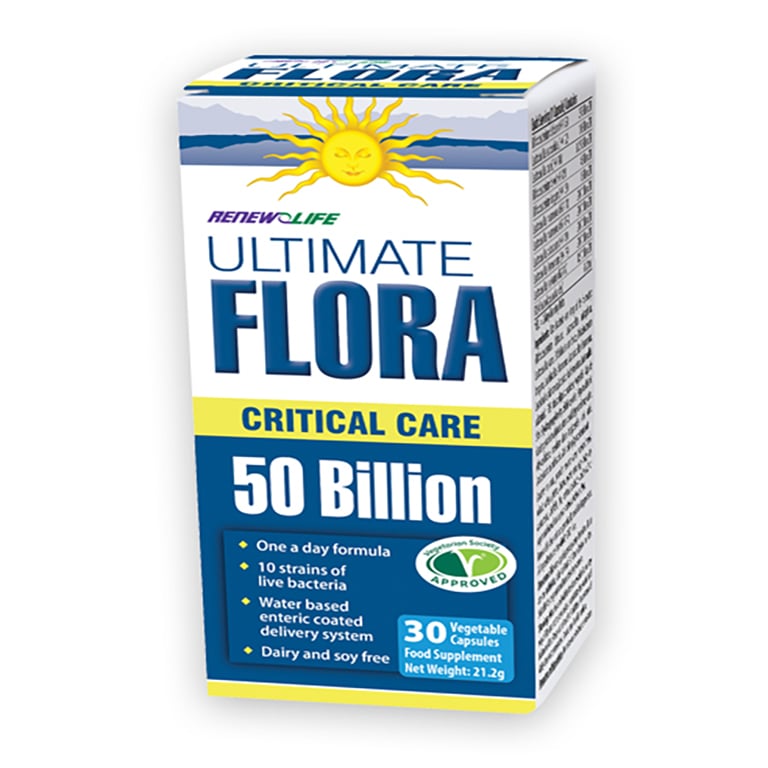 Renew Life® Ultimate Flora™ Critical Care 50 Billion is a potent formula with 10 specially selected Bifidobacterium and Lactobacillus strains to reflect the gut's natural diversity. Many beneficial live bacteria do not survive the high acid environment of the stomach. For this reason Ultimate Flora live bacteria suppliments have a delayed release capsule proven to ensure the live bacteria are not destroyed in the stomach and arrive alive to the alkaline intestinal tract where they are released. Available in both 14 and 30 vegetable capsules.
ULTIMATE FLORA live bacteria supplement: live bacteria supplements with 50 billion cultures.
STRAINS: 10 extensively researched strains of live bacteria.
POTENCY: Quality, purity and potency guaranteed through expiration
Ingredients:
Live bacteria consisting of the following: Bifidobacterium lactis, Bifidobacterium breve, Bifidobacterium longum, Lactobacillus acidophilus, Lactobacillus casei, Lactobacillus plantarum, Lactobacillus paracasei, Lactobacillus salivarius, Lactobacillus rhamnosus, Lactobacillus bulgaricus, L-leucine, Vegetable capsule (vegetable fibre and water) and celluose.
Share